Having uniform messaging across a wide geographical area can be difficult for large enterprises.
Constantly updating communication to maintain consistency can be time-consuming and expensive. What is the solution for this?

L Squared can revolutionize how your organization communicates. Publish identical information to any location in the world with our cutting-edge signage and comprehensive content management software.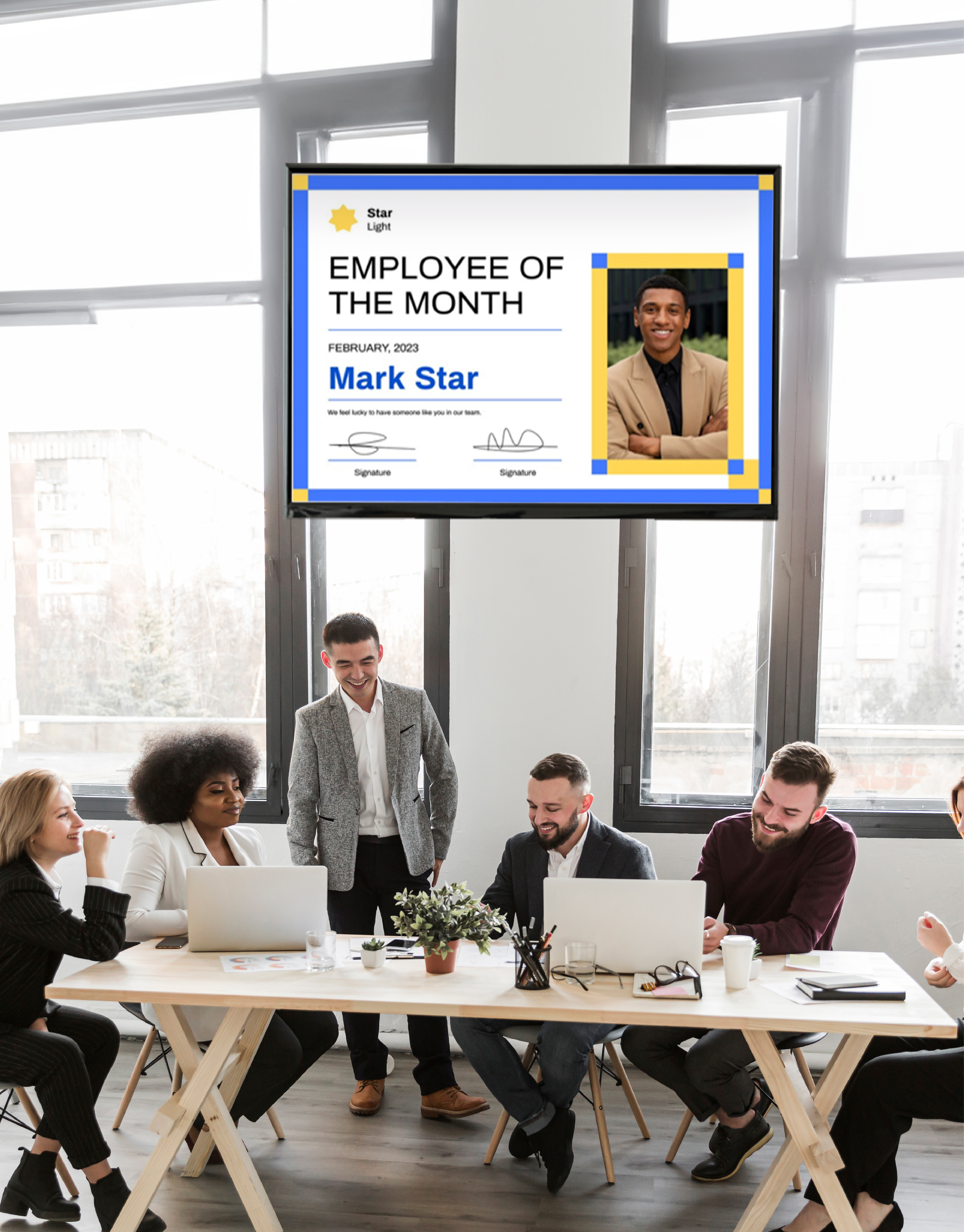 Communicate
Share dynamic, media-rich and critical business data​.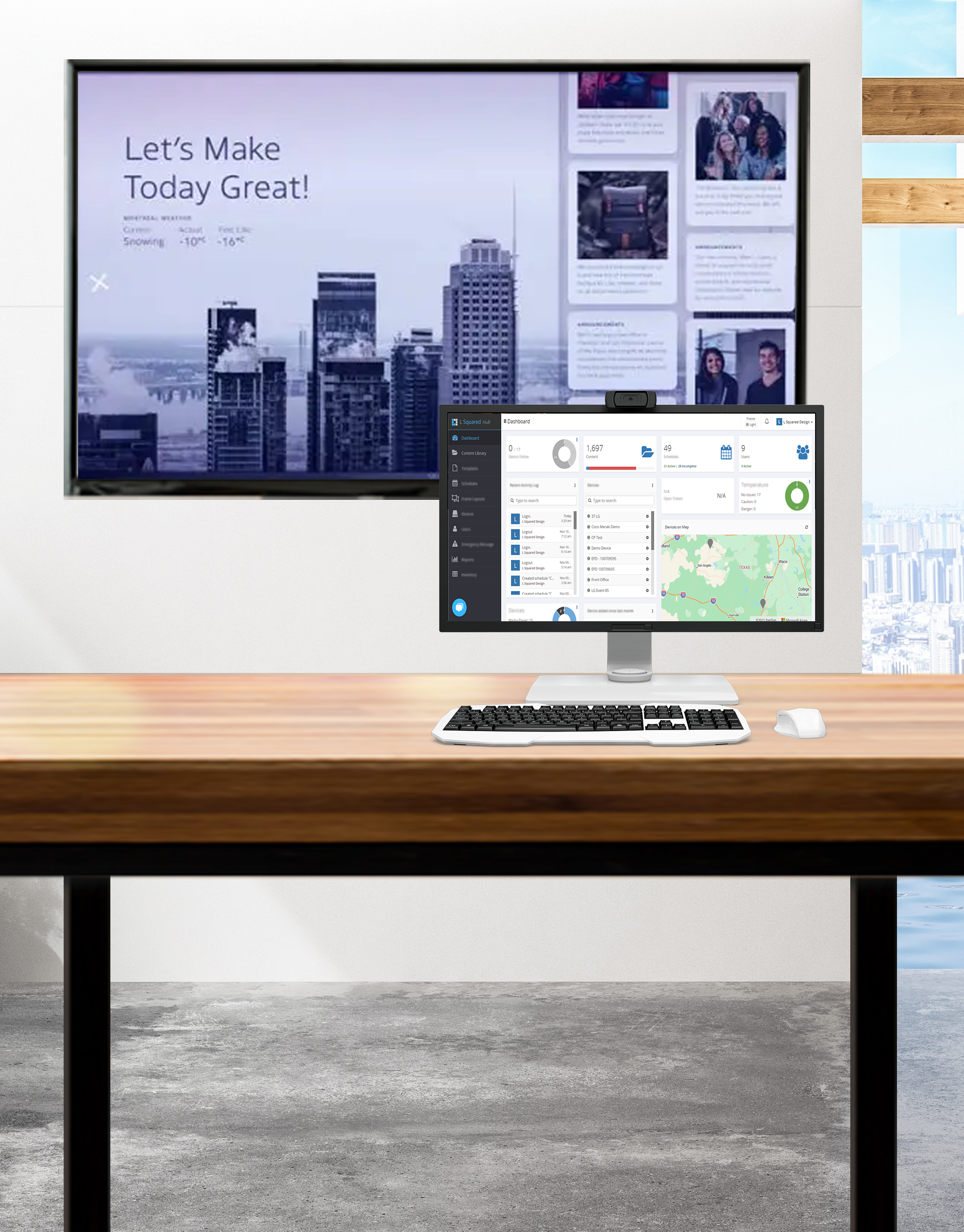 Automate
Update with a click from any location.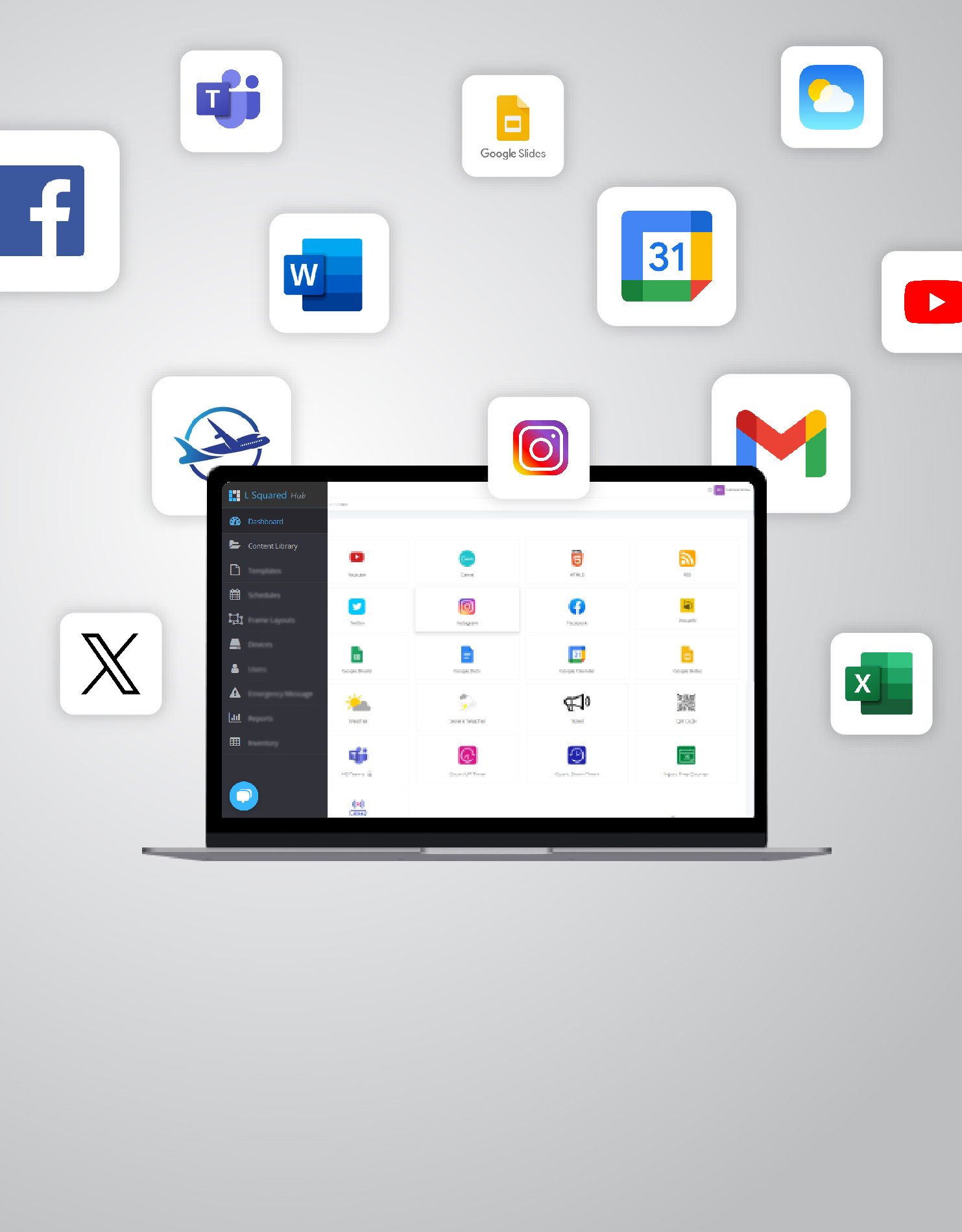 Integrate
Add 100s of apps & databases seamlessly​.

Inform, engage and motivate workers using the same screen.

Display relevant business data to improve employee productivity.

Keep employees entertained and active during breaks.

Improve visitor experience by reducing perceived wait times.
Check meeting room availability to plan your meetings conveniently.
The L Squared Digital Signage Solution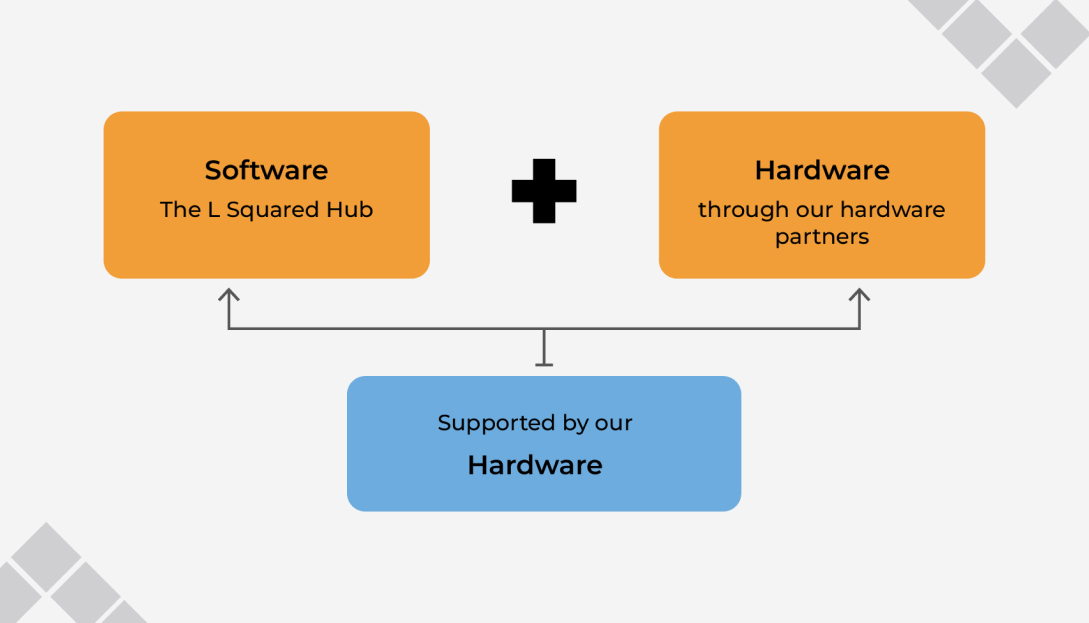 The Platform

Services

Hardware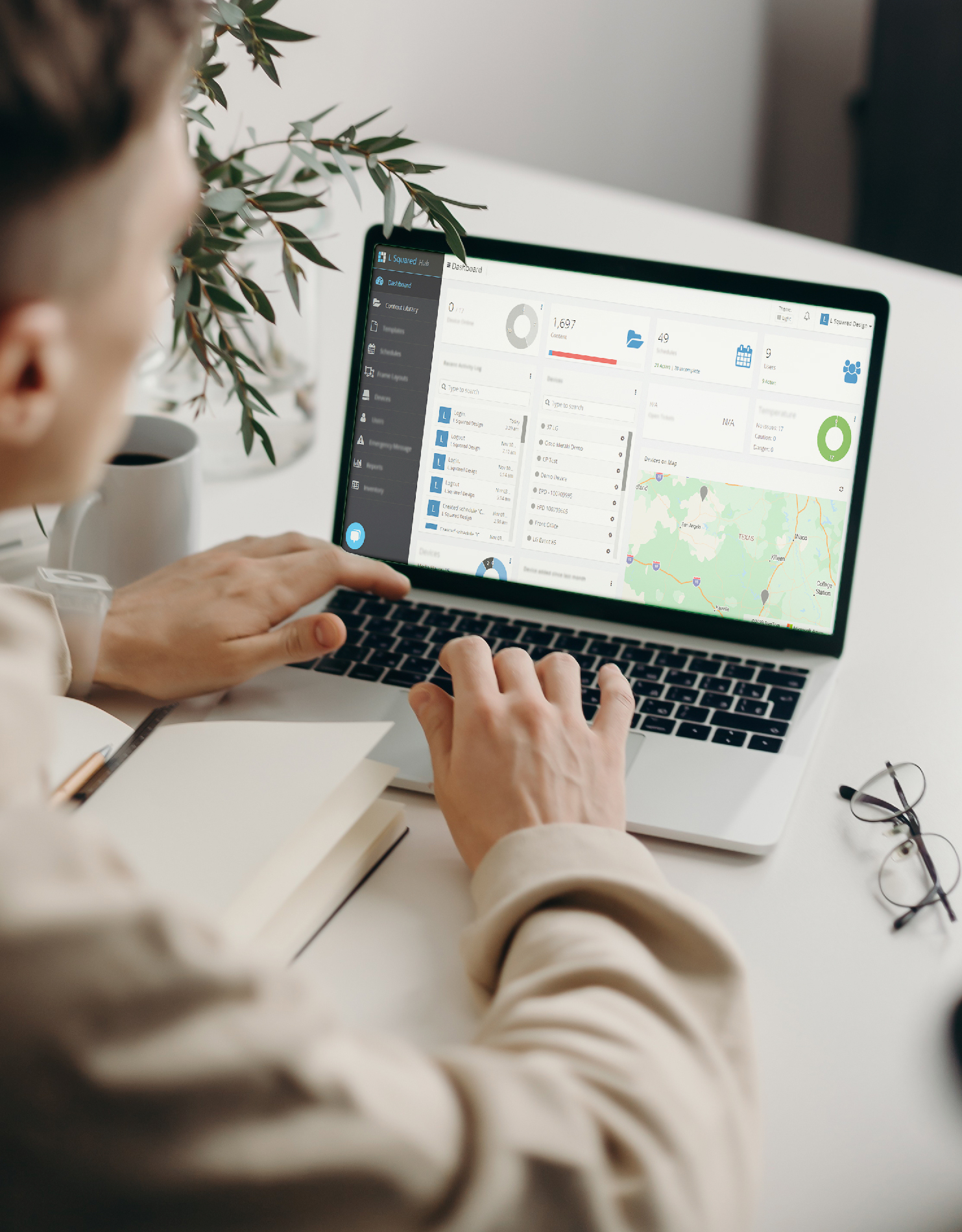 Cloud-based CMS A one-stop software to create, manage and update content with a click.

Centralized dashboard Intuitive interface for managing your display network seamlessly from one place.

Widgets 100s of in-built apps to maximize content-sharing capabilities.

User-friendly Requires no technical expertise to operate on a daily basis.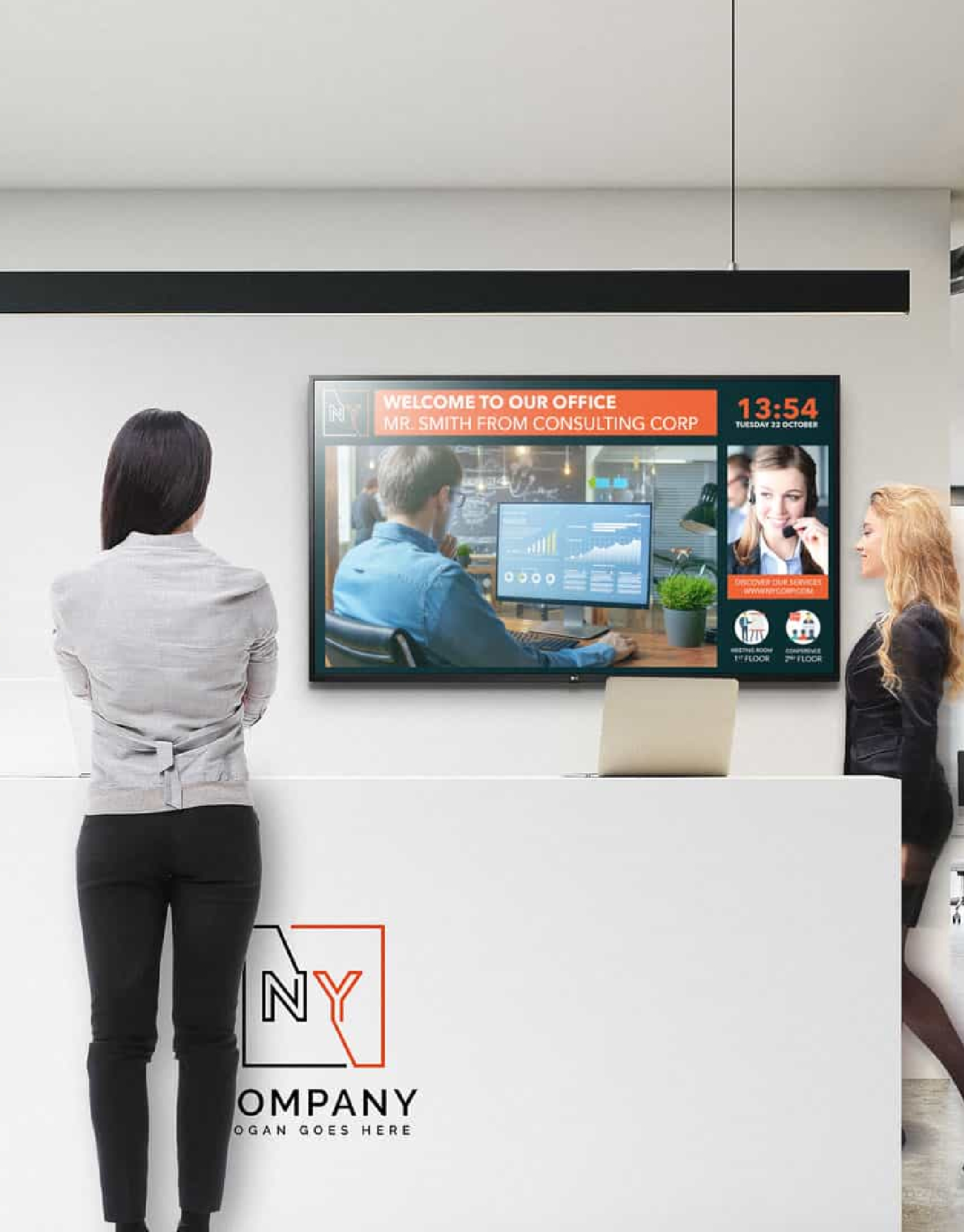 Customization Tailored solutions catering to your business's specific needs.

Remote Monitoring Rest easy knowing our expert team is there to maintain your display network.

Lifecycle Management Active support pre and post deployment to ensure operational efficiency.

Hardware Procurement From procurement to installation, get top-grade displays for your business.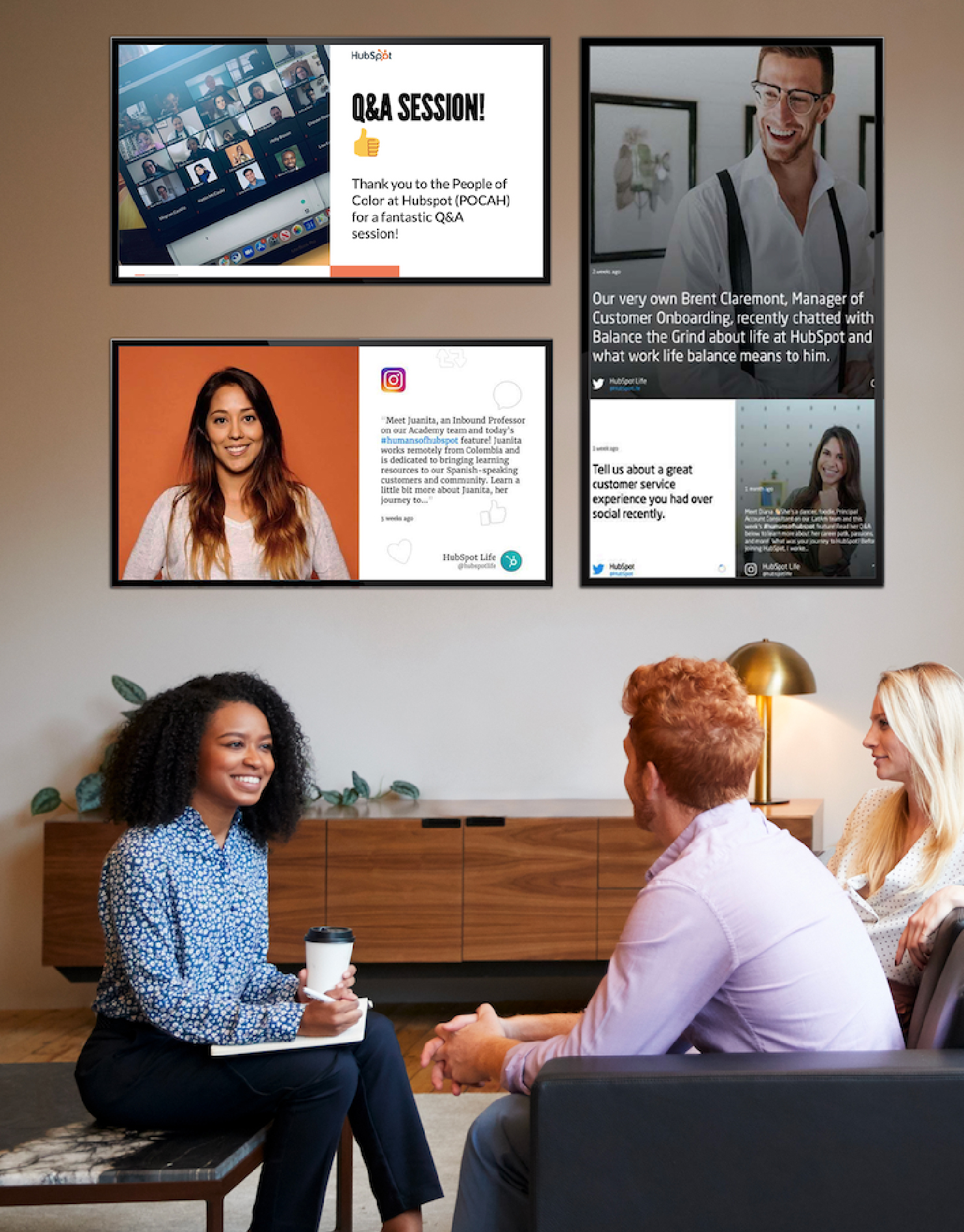 Large format display (LCD TVs) Dynamic displays that demand attention.

Video walls (Multiple LCD TVs) Immersive, show-stopping large displays.

Meeting room placards Dynamic displays to view meeting room availability.

Touchscreen displays Interactive screens for quick information access.
Why L Squared?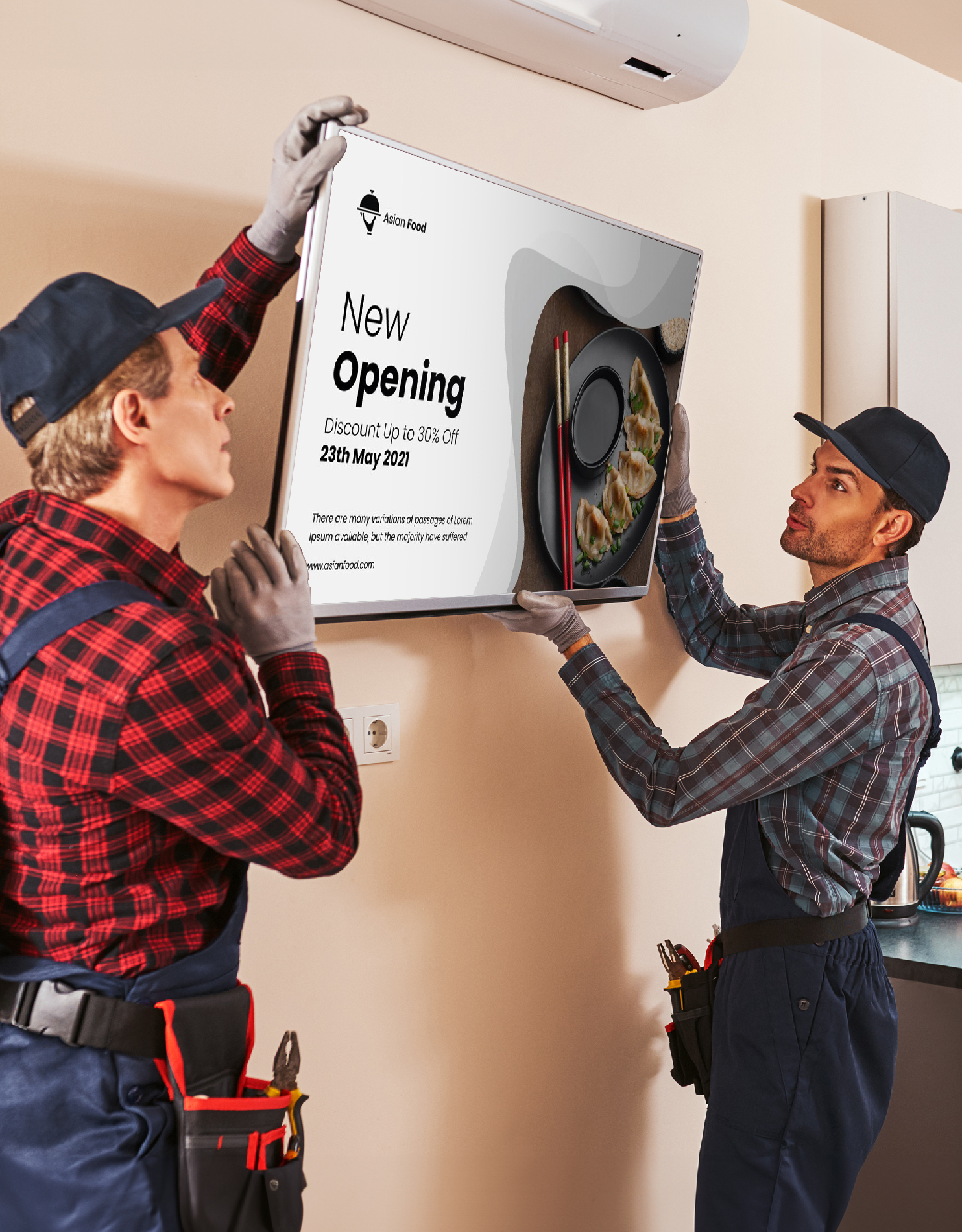 1-hour deployment with a turnkey solution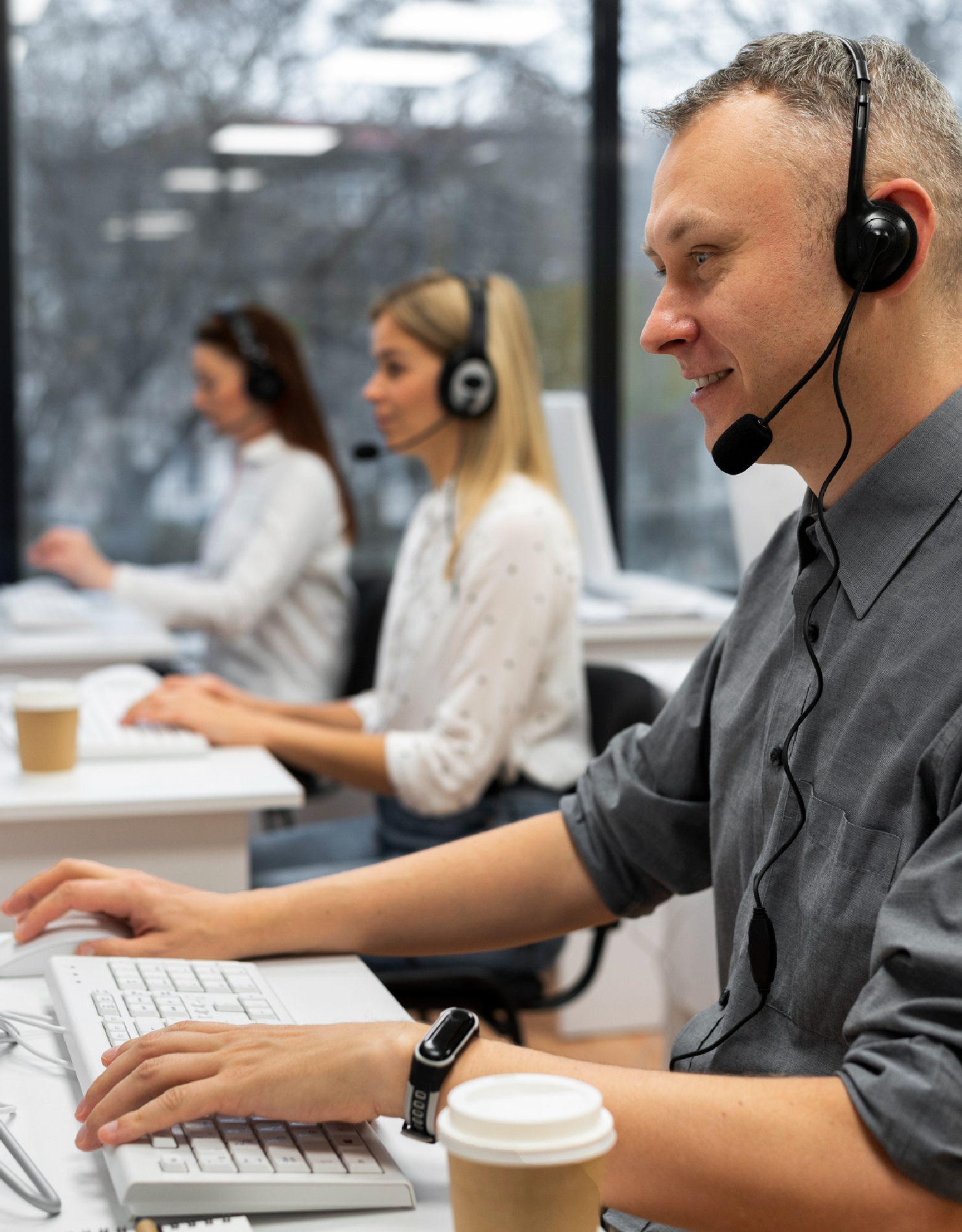 24x5 live agent support, uptime guaranteed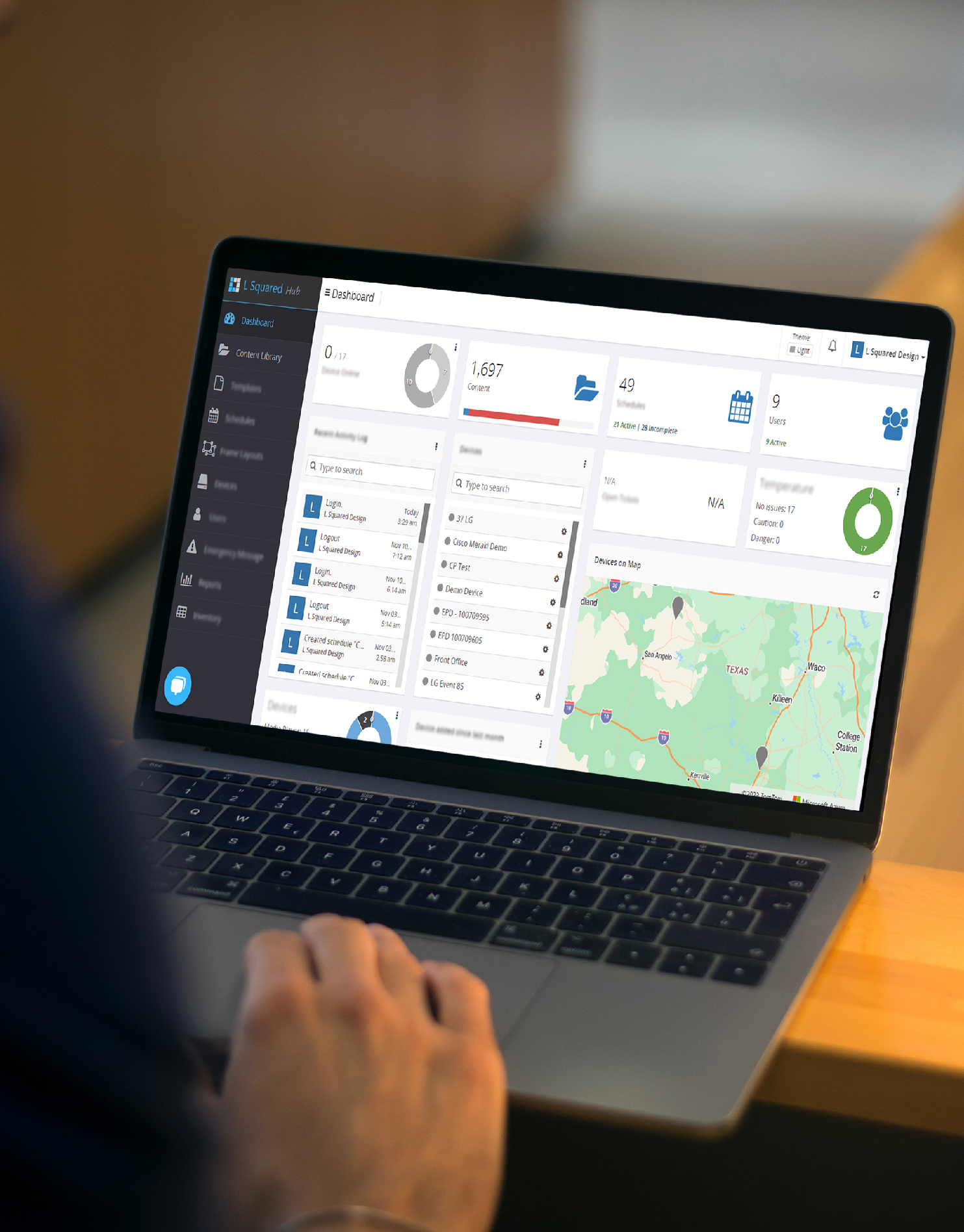 1-click app integration on a flexible dashboard