Accurate and relevant
information is essential
for your workers to be
safe and productive.
In the manufacturing industry, a lack of critical data at the right time and place can hamper efficiency, reduce morale and lead to poor decision-making. How can this be remedied?

L Squared's digital communication solution can revolutionize how your manufacturing facility operates. Display up-to-date information at all times with our cutting-edge signage and comprehensive content management software.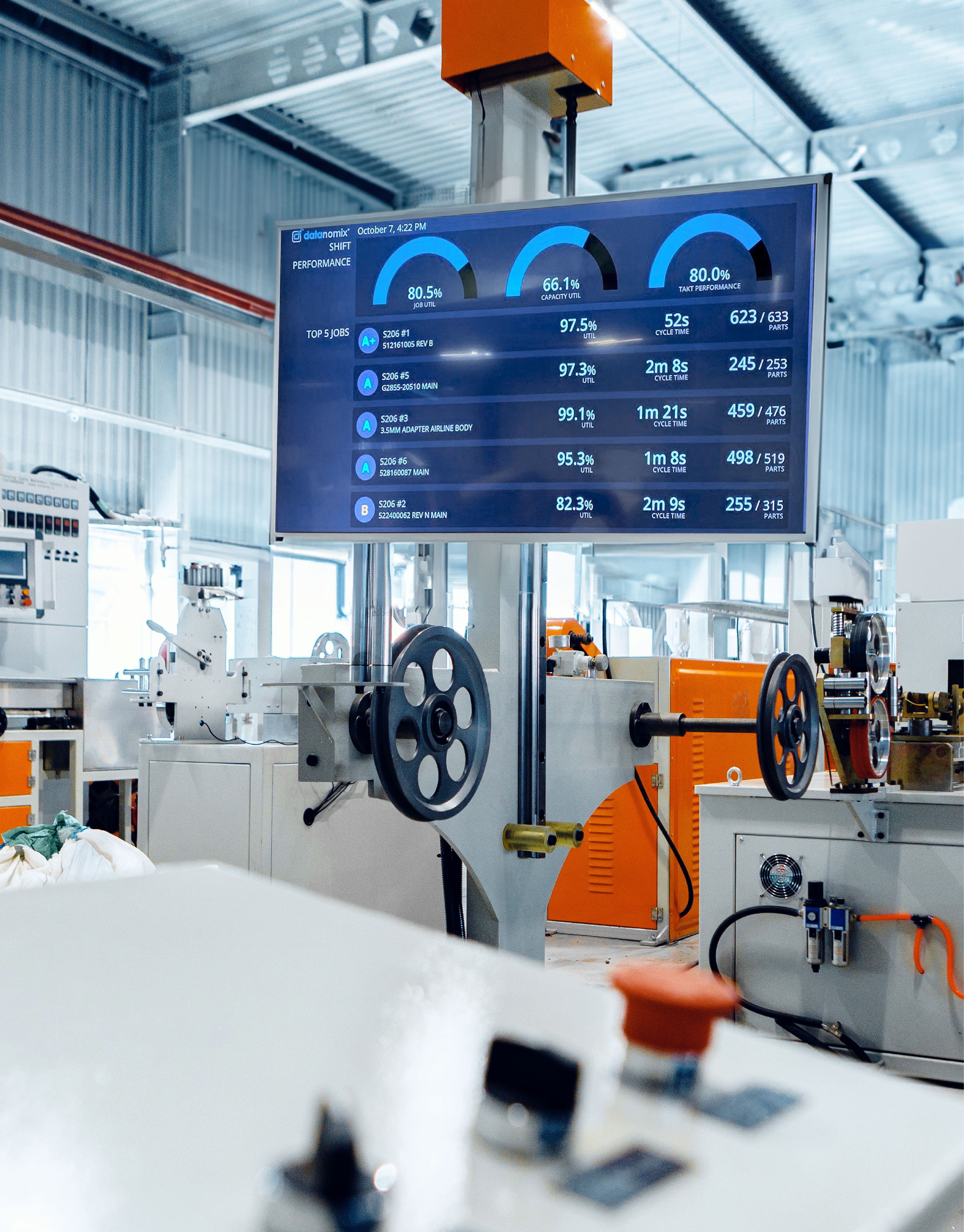 Communicate
Share dynamic & critical business data.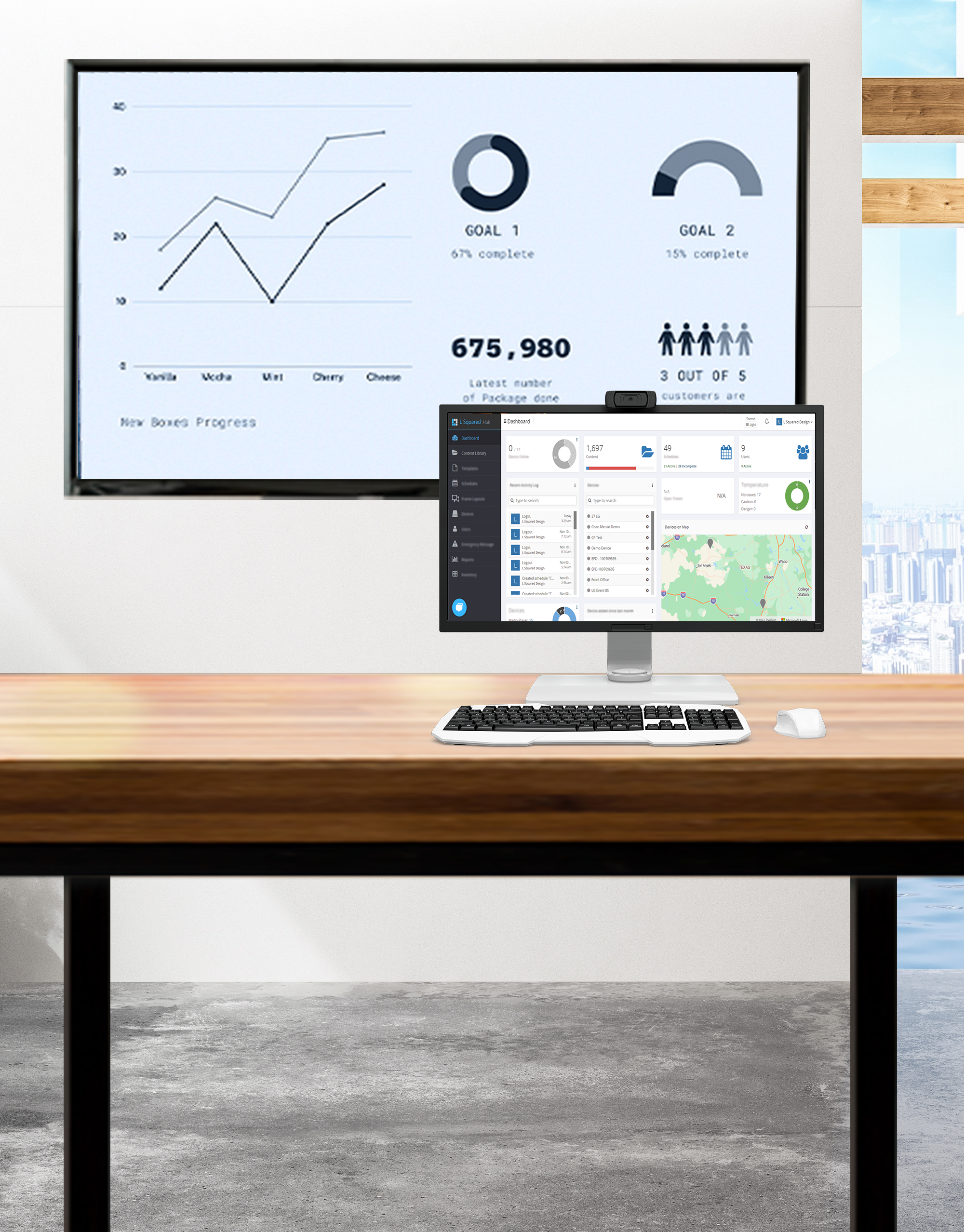 Automate
Update with a click from any location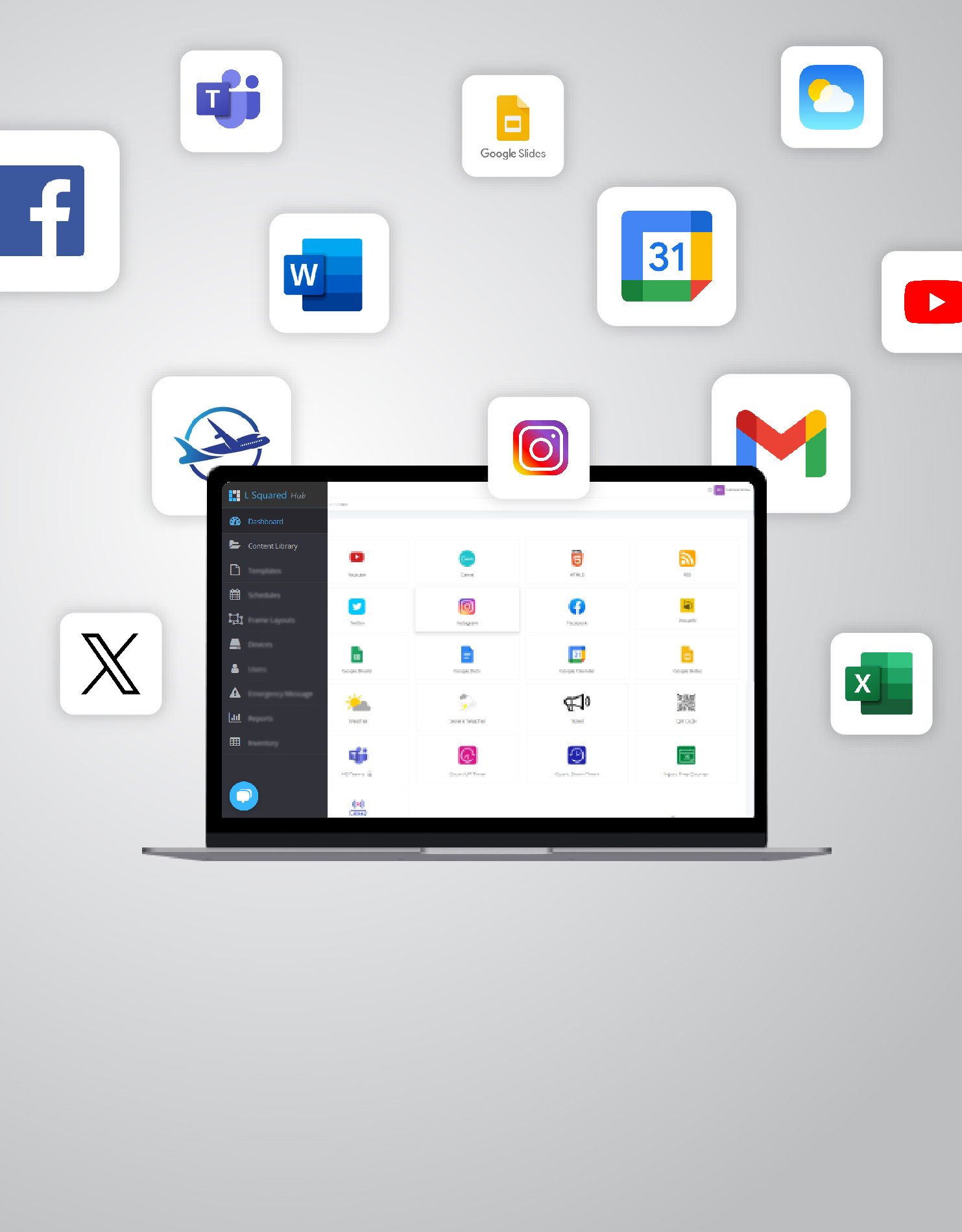 Integrate
Add 100s of apps & databases seamlessly​.

Inform, engage and motivate workers using the same screen.

Display relevant business data to improve productivity.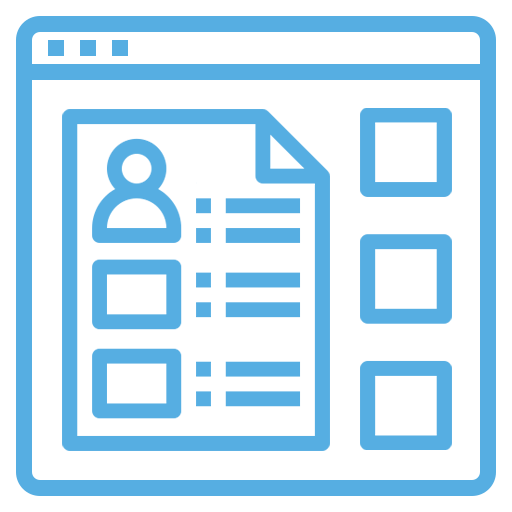 Provide real-time visibility into inventory levels, order status, and workflow updates.

Easily update and synchronize product information across multiple shelves.

Communicate shipment status and delivery schedules for efficient coordination.
Keep your workers entertained and active during breaks.
Experience the benefits first-hand and see how
we can transform your manufacturing facility
The L Squared Digital Signage Solution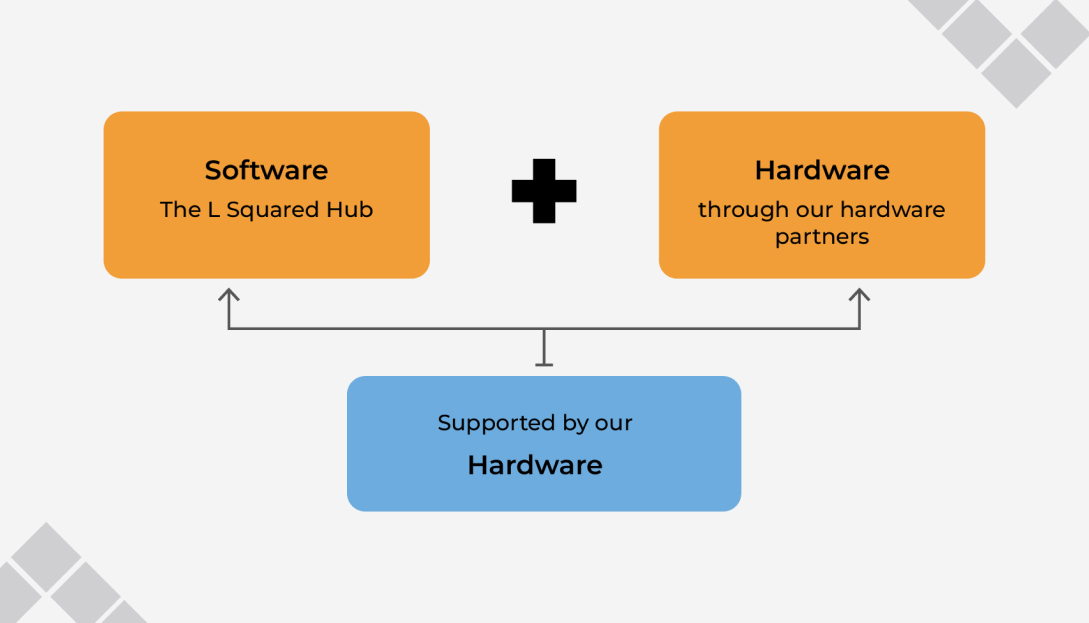 The Platform

Services

Hardware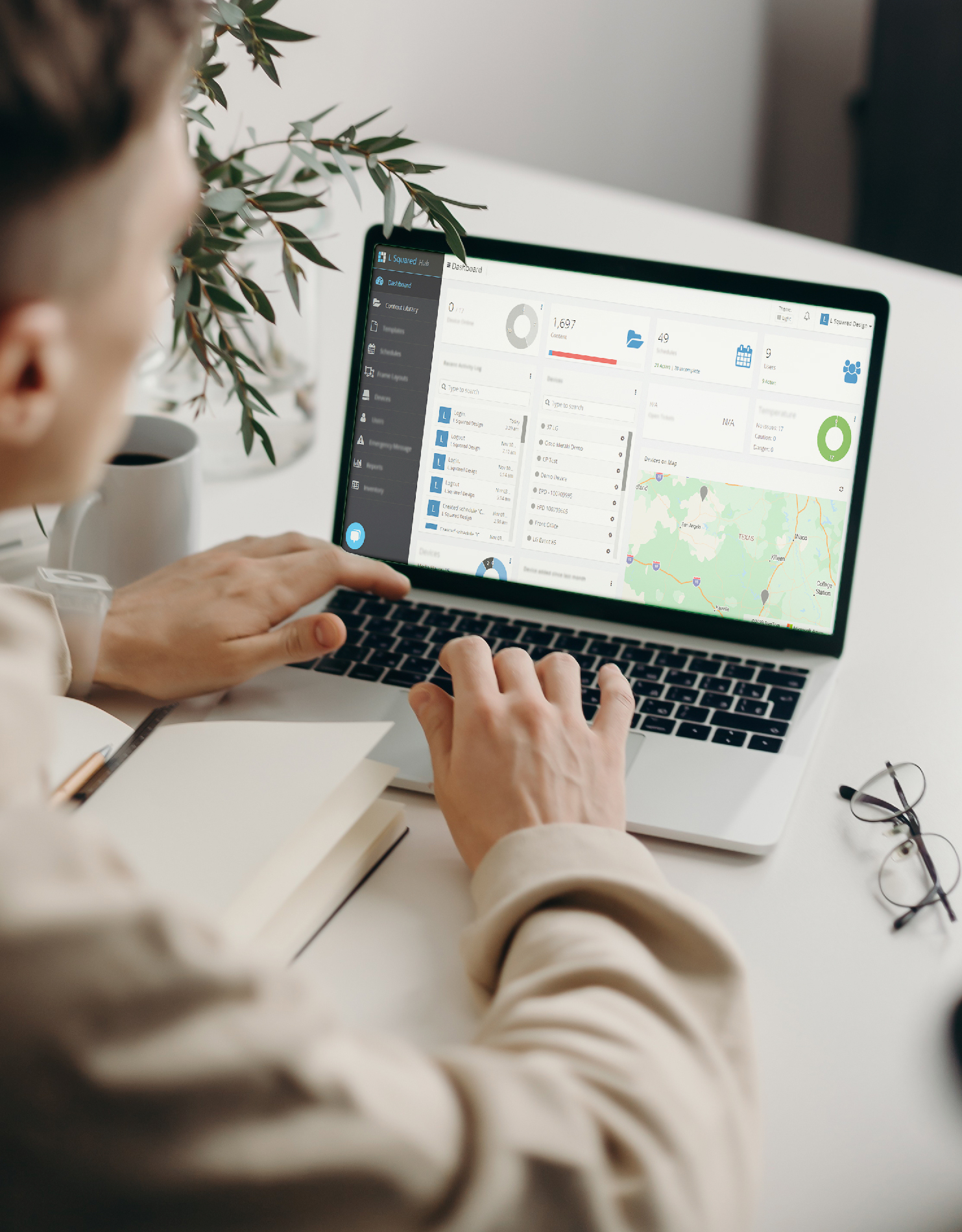 Cloud-based CMS A one-stop software to create, manage and update content with a click.

Centralized dashboard Intuitive interface for managing your display network seamlessly from one place.

Widgets 100s of in-built apps to maximize content-sharing capabilities.

User-friendly Requires no technical expertise to operate on a daily basis.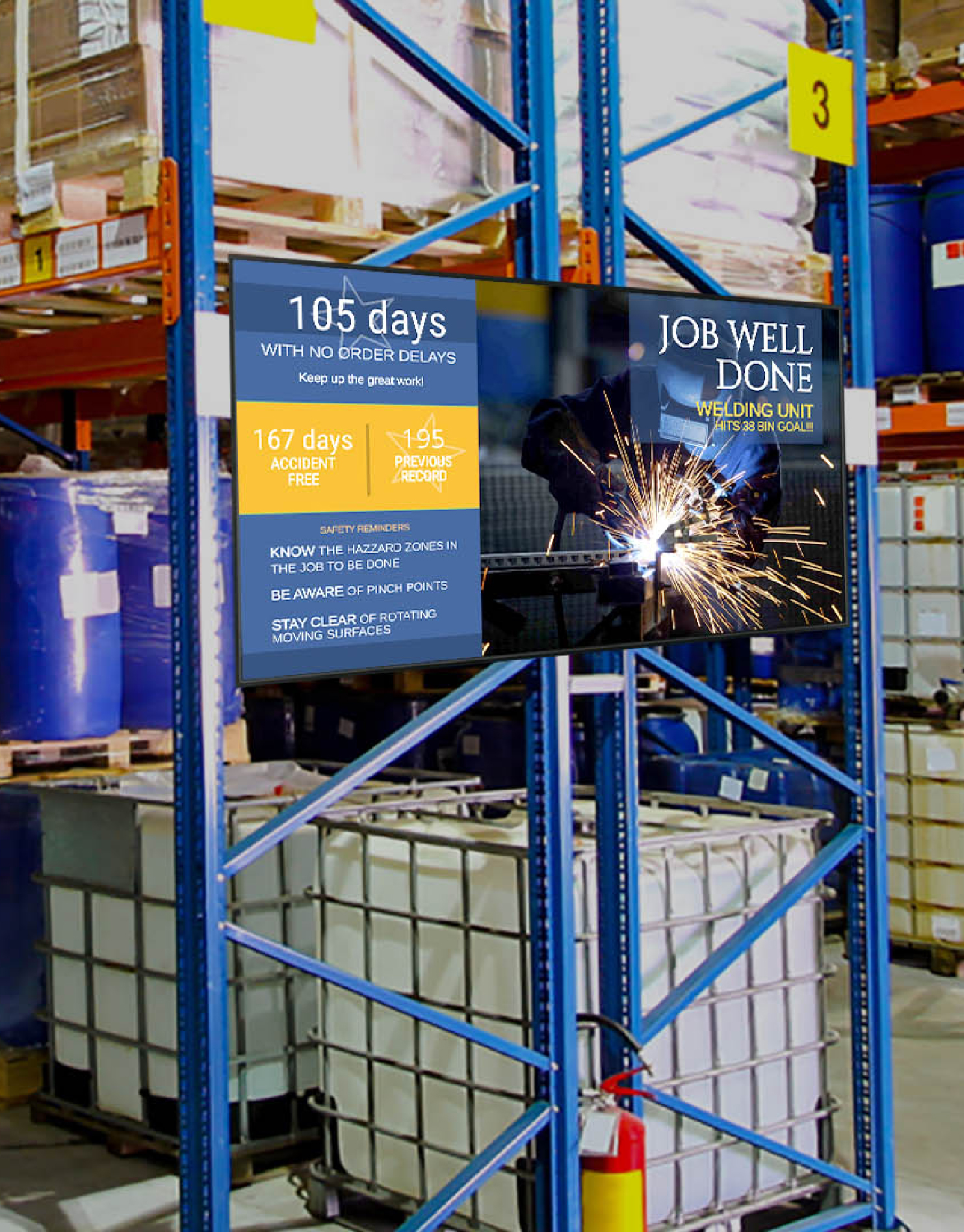 Customization Bespoke solutions catering to specific manufacturing needs.

Active Remote Monitoring Expert assistance on display network maintenance across units.

Data Dashboard Integrations Streamline process monitoring and quality control with synchronized data.

Meraki Sensor Integration Sensor integration to check air quality and temperature.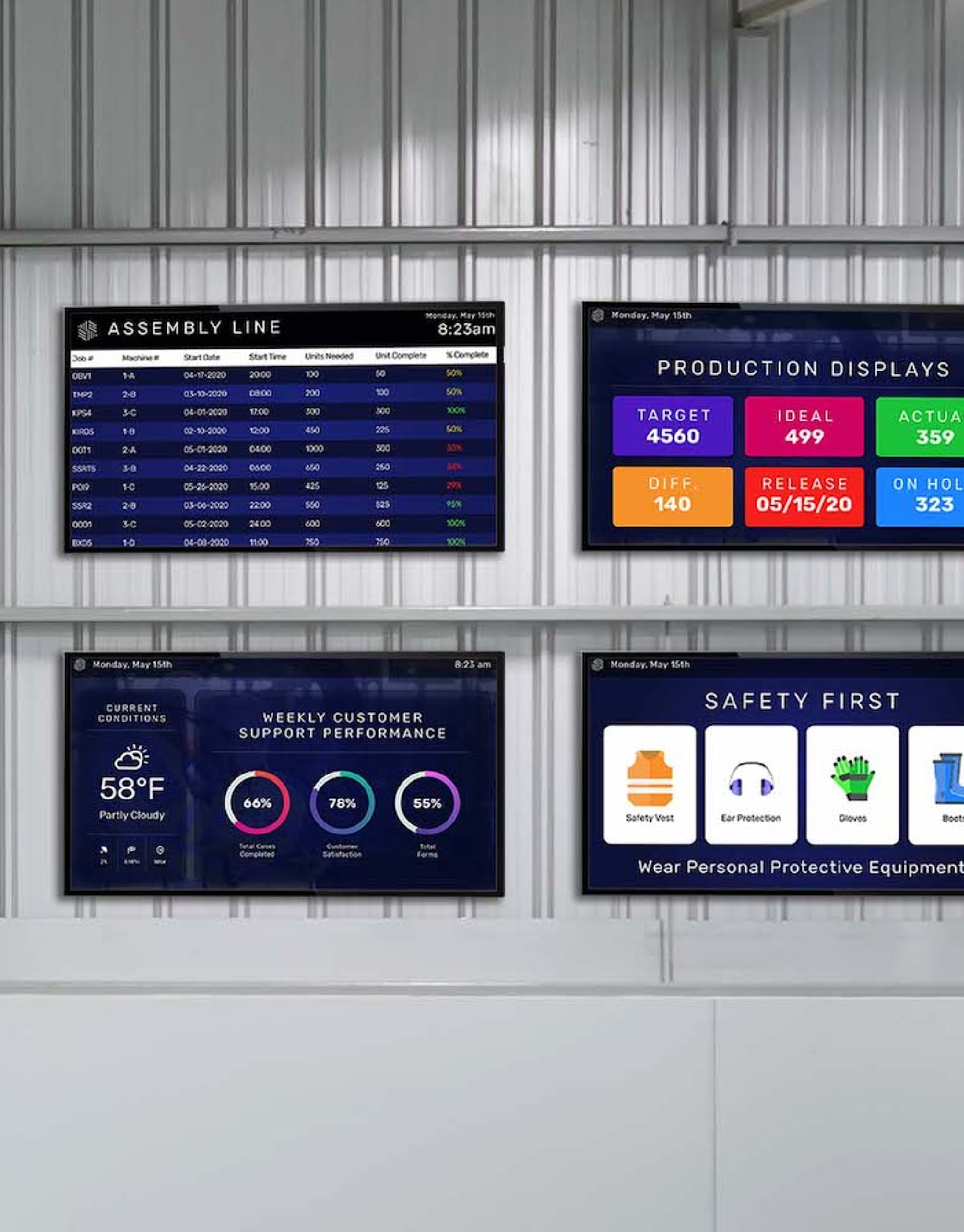 Large format display (LCD TVs) Dynamic displays that demand attention.

Electronic shelf labels Wireless labels for product identification and stock updates.

Touchscreen displays Interactive screens for quick information access.
Why L Squared?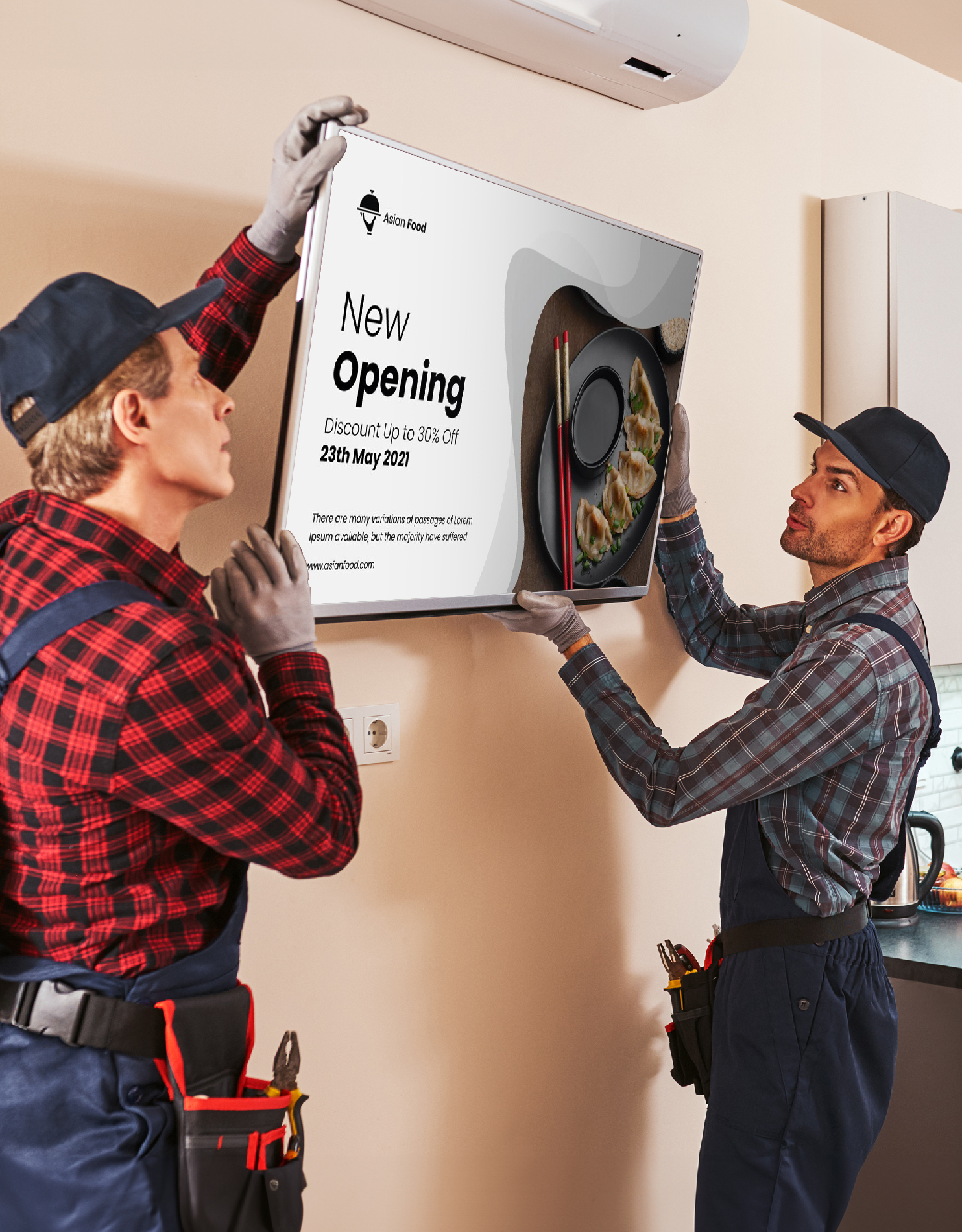 1-hour deployment with a turnkey solution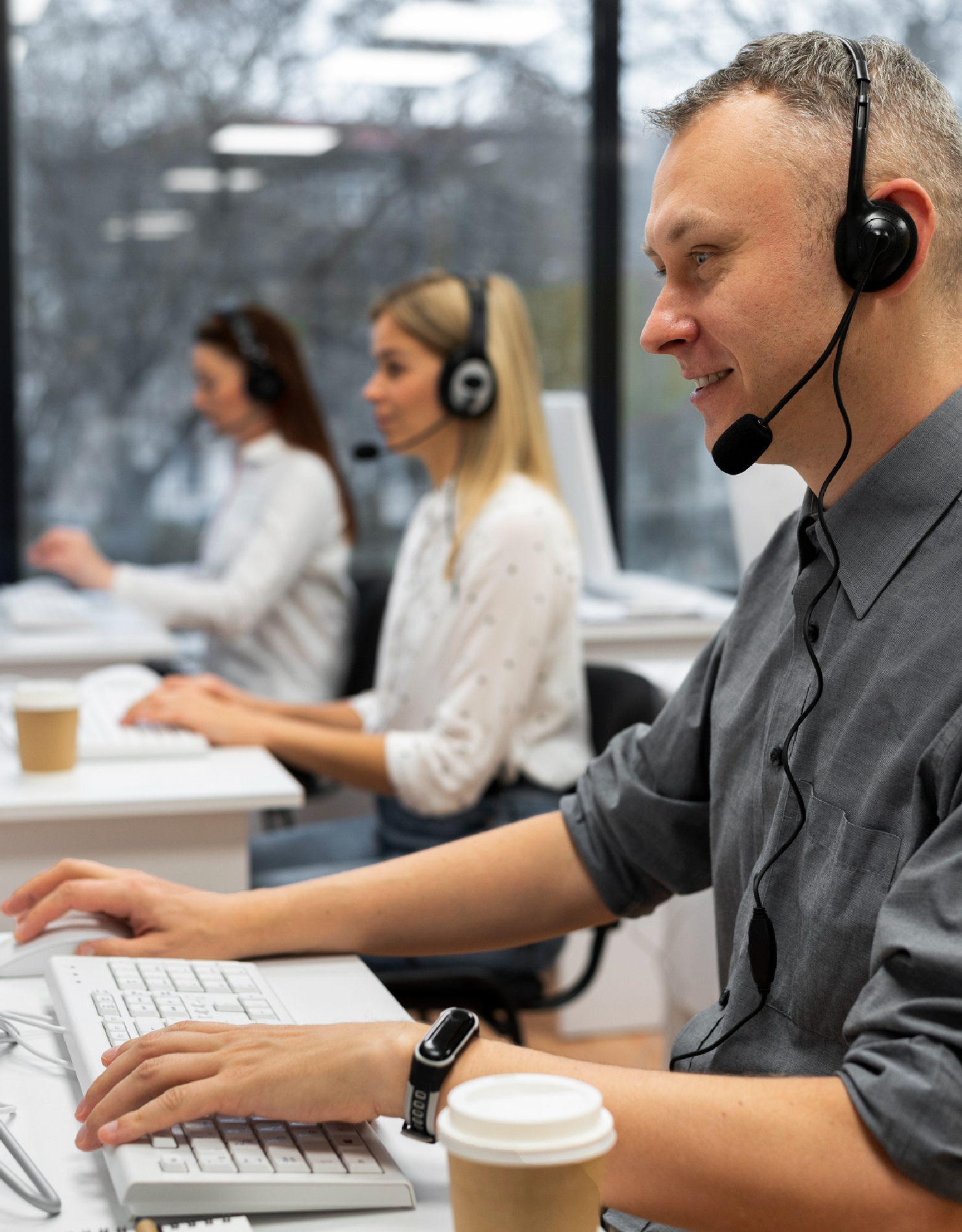 24x5 live agent support, uptime guaranteed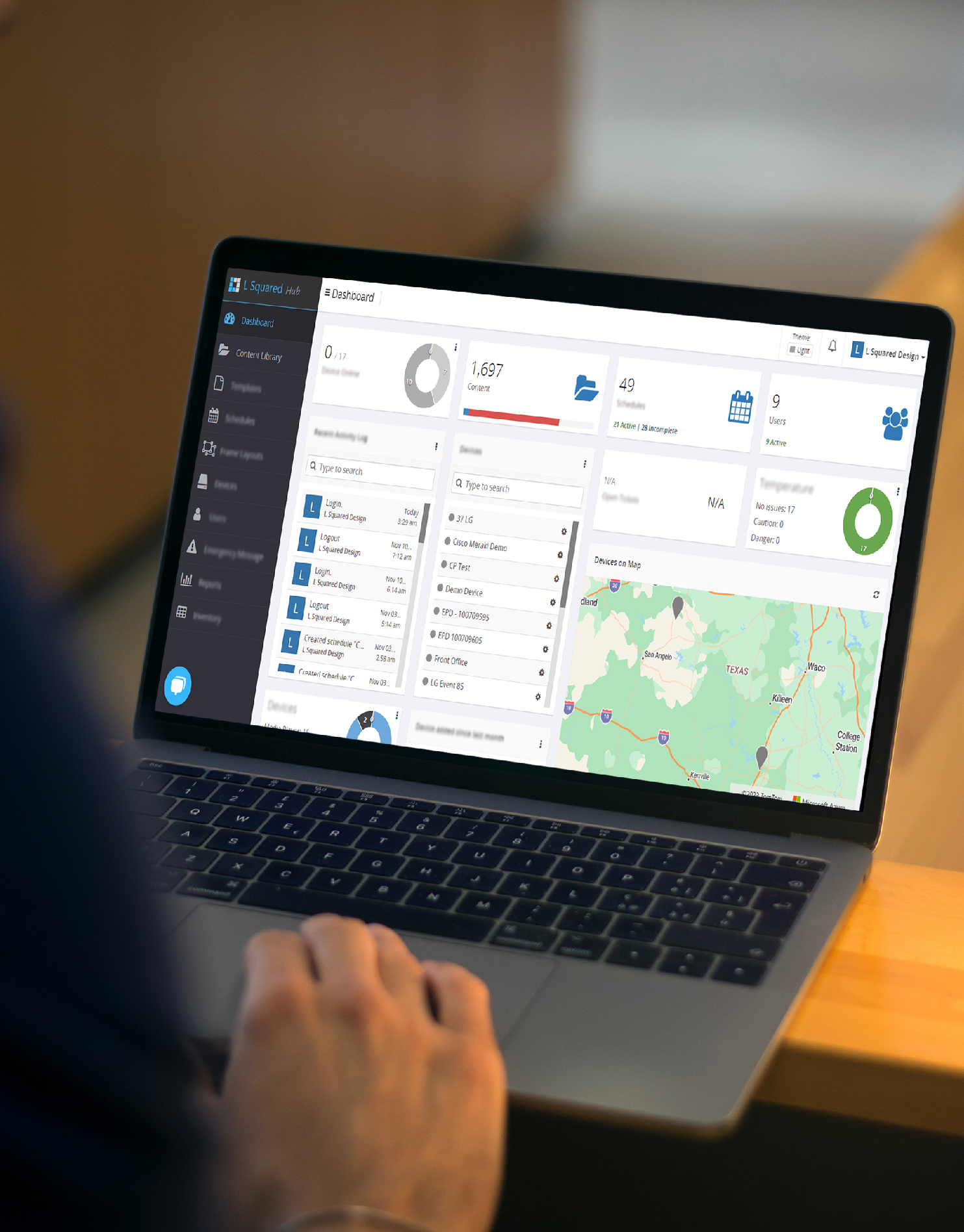 1-click app integration on a flexible dashboard